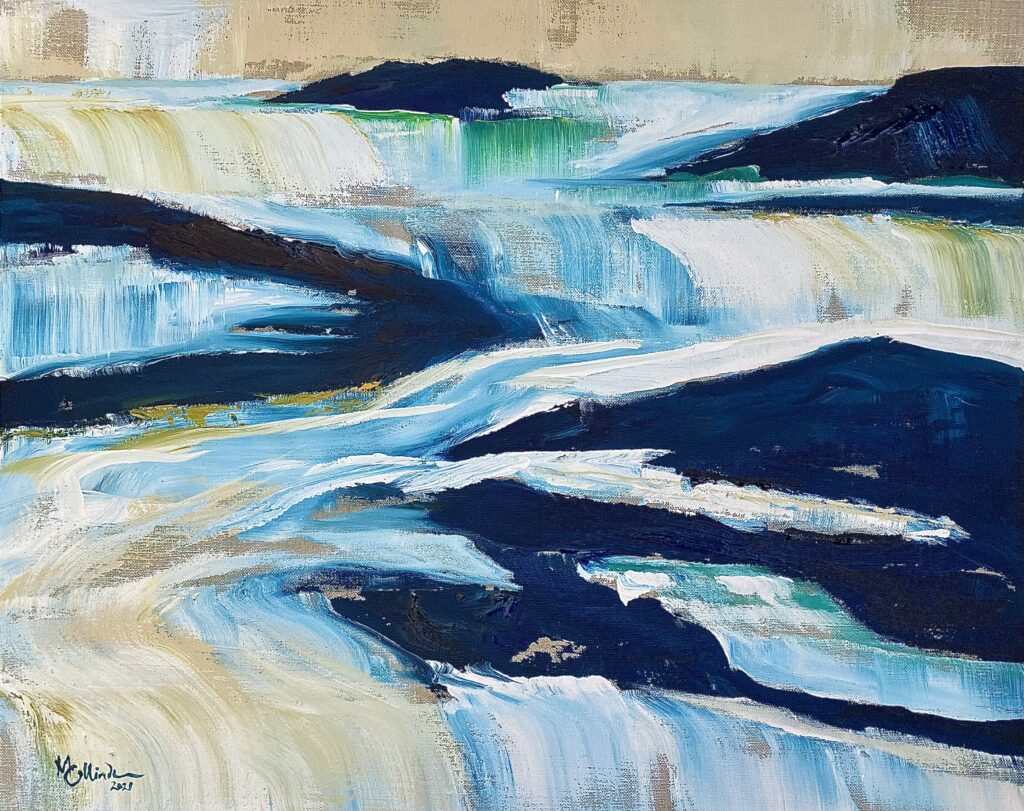 Sápmi Waters III
Acrylic on linen 2021
65×81 cm cm
8 000 SEK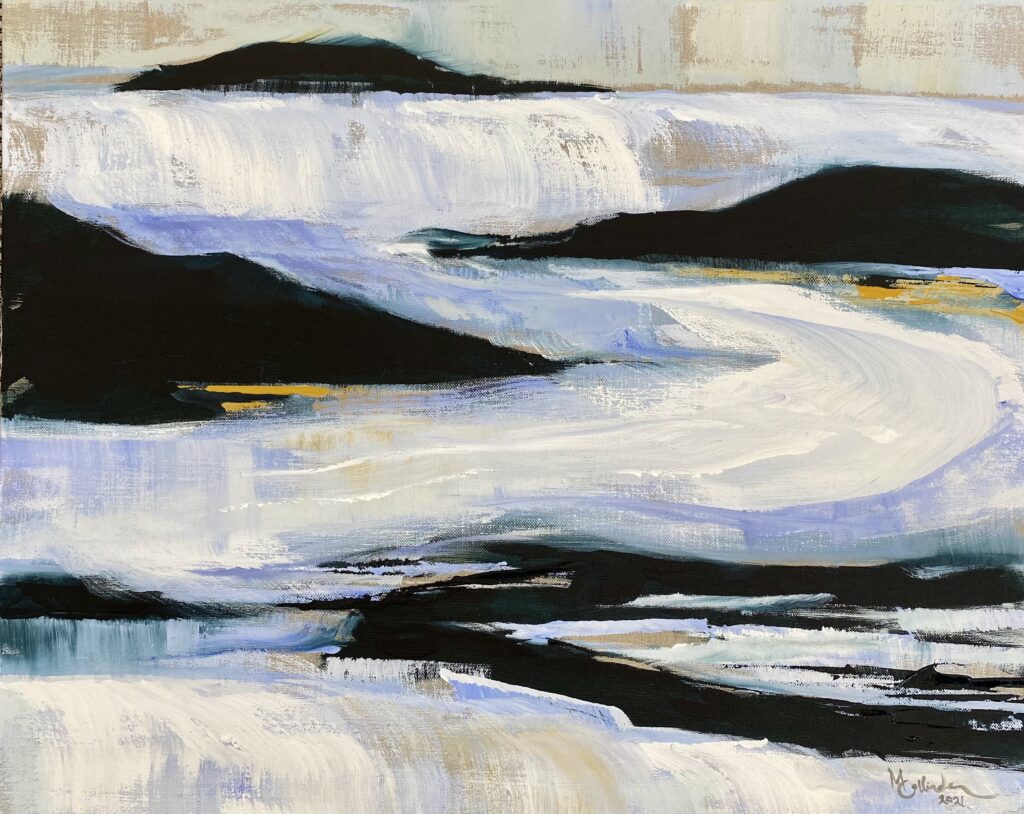 Sápmi Waters II
Acrylic on linen 2021
65×81 cm cm
8 000 SEK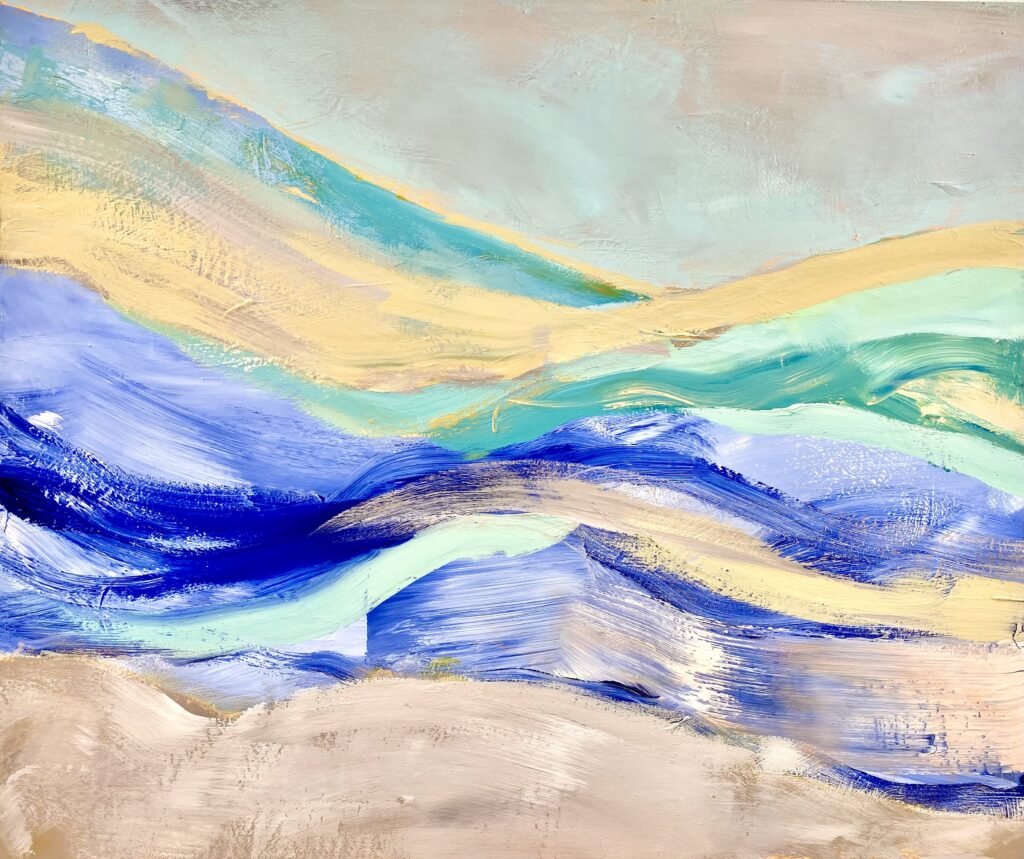 Rapids
Acrylic on MDF 2021
108×130 cm
20 000 SEK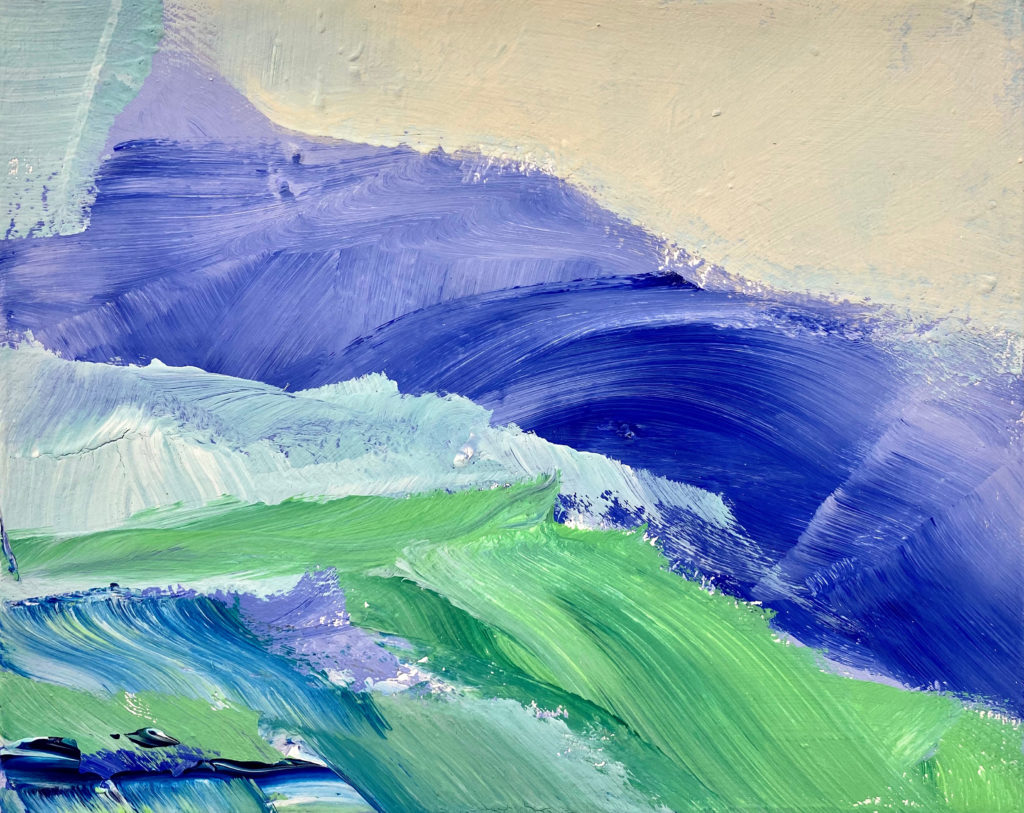 River
Acrylic on linen 2020
34×41 cm
4 000 SEK
Entrance
Acrylic on linen 2020
38×46 cm
4 000 SEK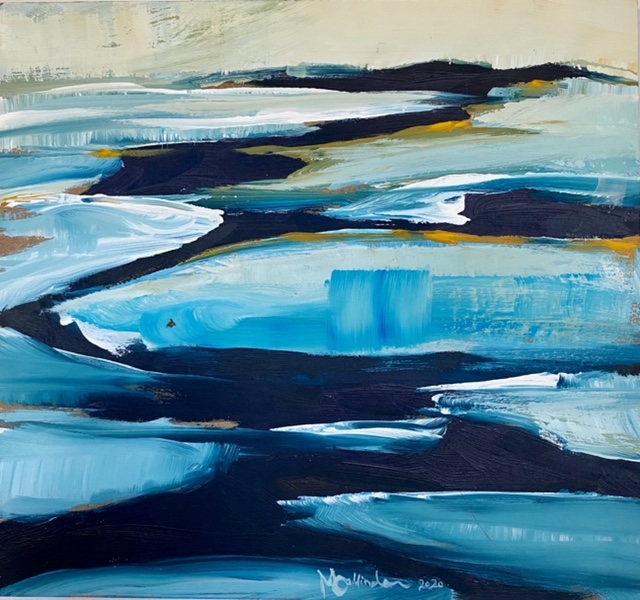 Meander
Acrylic on mdf-board 2020
38×40 cm cm
4 000 SEK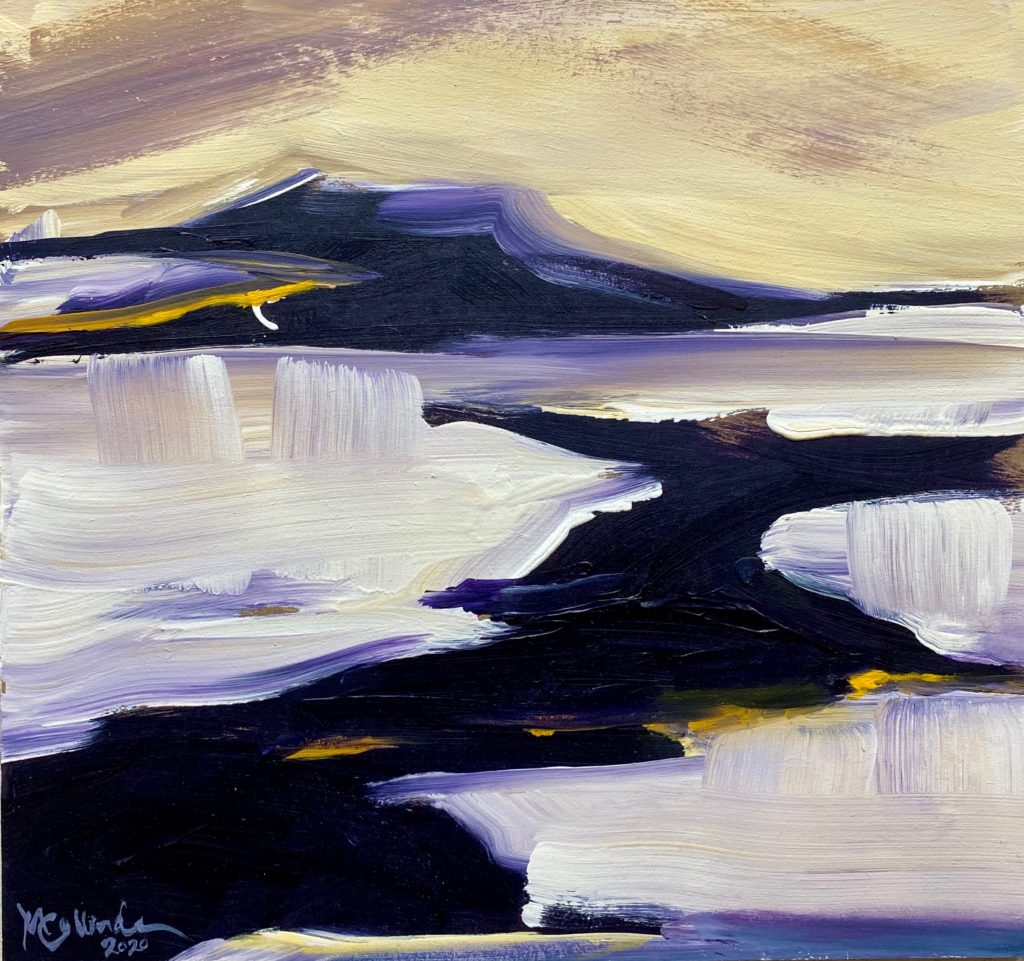 Meander II
Acrylic on mdf-board 2020
38×40 cm cm
4 000 SEK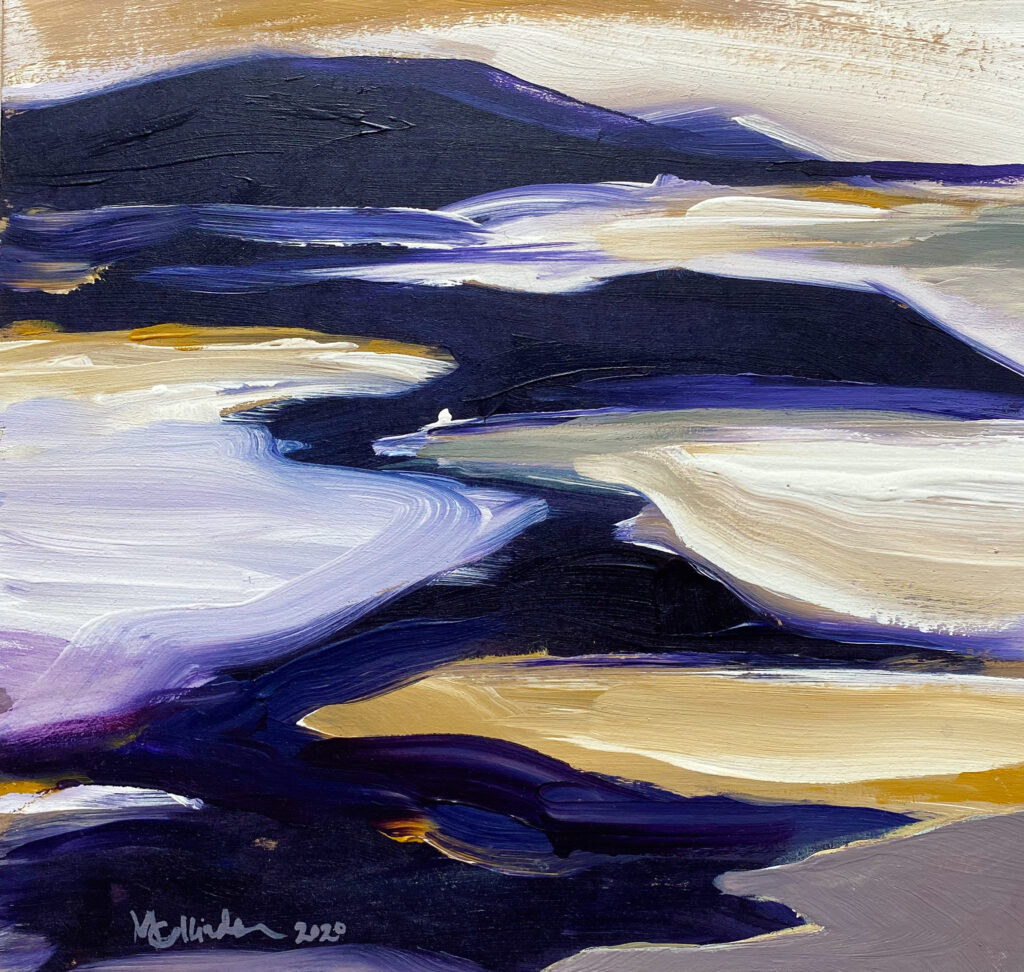 Meander III
Acrylic on mdf-board 2020
38×40 cm cm
4 000 SEK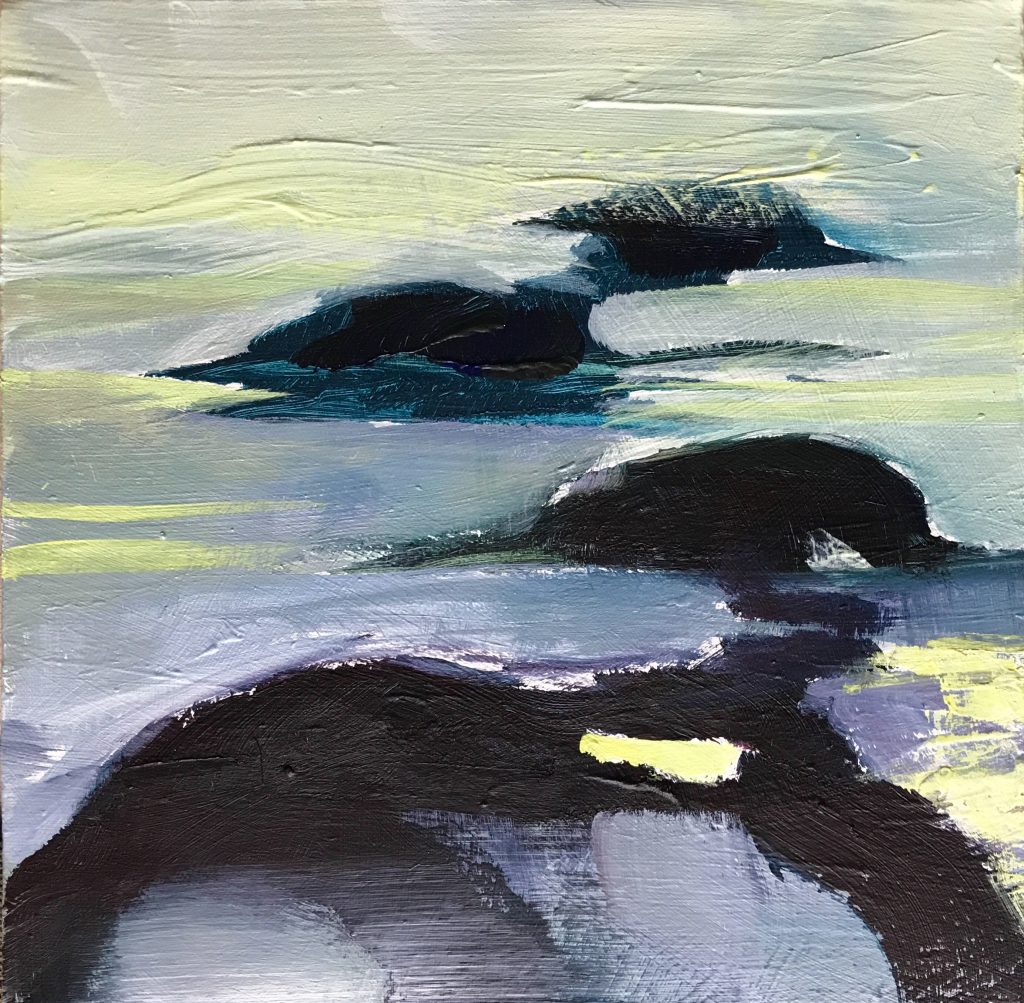 Songs from an archipelago, E minor
Acrylic on canvas 2019
30×30 cm cm
3 000 SEK
Sensing the rhythm, as in a calm jazz piece, when looking out over the swedish archipelago. As the tones have their counterparts in the chakra colours, this painting vibrates in G major. G-C-E. G being light blue as the throat chakra, C red as the root chakra and E vibrant yellow…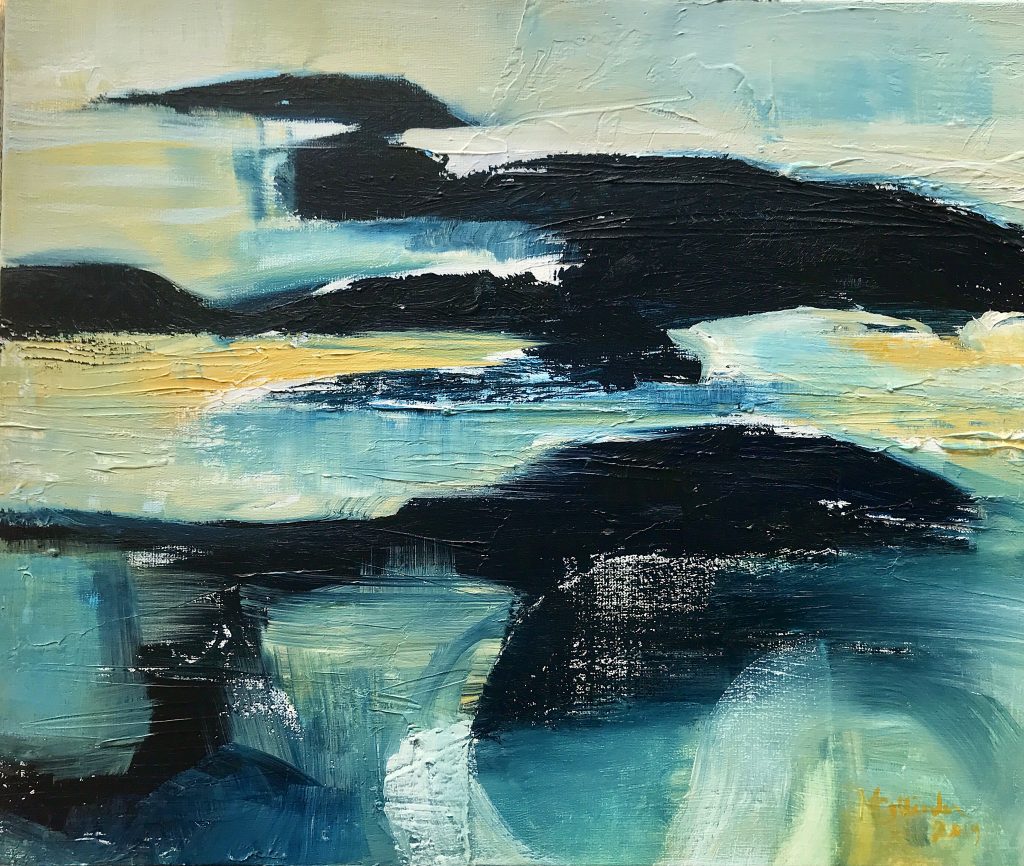 Archipelago
Acrylic on canvas 2019
46×56 cm
6 000 SEK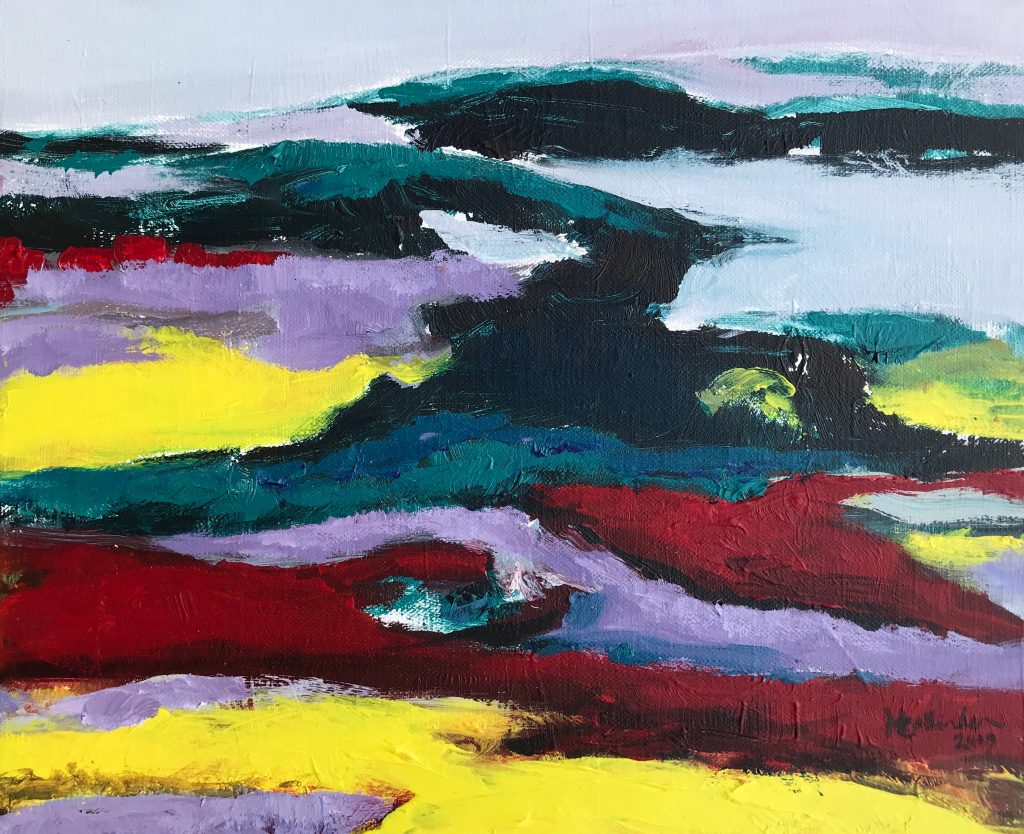 Songs from an archipelago, F major
Acrylic on canvas 2019
38×46 cm
4 000 SEK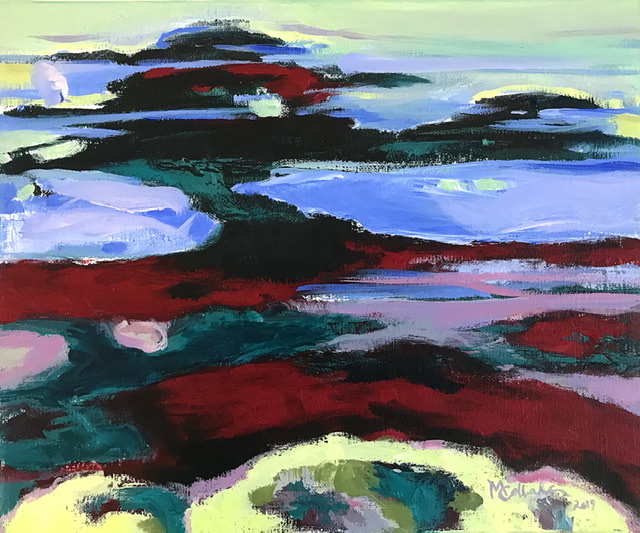 Songs from an archipelago, G major
Acrylic on canvas 2019
38×46 cm cm
4 000 SEK
Point of No Return
Acrylic on canvas 2019
40×100 cm
10 000 SEK
I felt the surge of water from underneath as I was in the rubber raft, drawn alongside the shore by my colleagues. We were heading towards the huge waterfall Tännforsen in the county of Jämtland up north in Sweden. This was in 1985 and I was the first female river rafting guide in Sweden.
There is another aspect to this painting as well, and it has to do with dharma. Our life mission. What happens when we finally put our toes into our Dharma River and get swept off our feet into the white waters. When doubt has subsided and fear is gone. And our life force is fully focused on service. Then a thousand doors will open. The current will take us and we won't be able to stop the movement forward.

Pink Skies
Acrylic on canvas 2019
40×100 cm
10 000 SEK
Closing in on the lake above Tännforsen, Jämtland. One of the biggest waterfalls in Sweden. Felt the current take the rubber raft as we aimed for the river neck where we would lift the raft and carry it past the waterfall. Actually we sat down in it on the top of the hill and went on the green grass as on a giant slide along the waterfall. See Point of No Return above.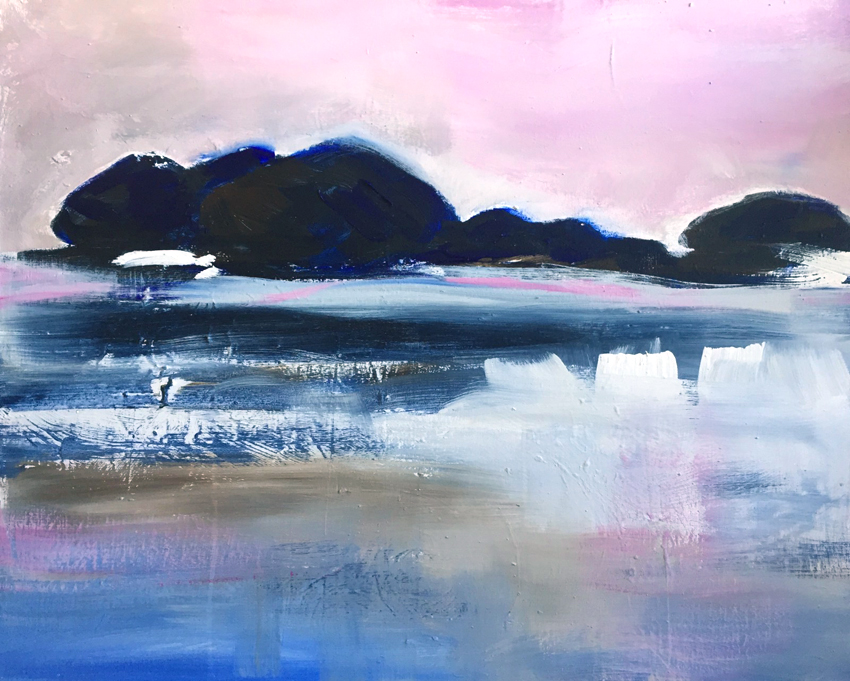 Waterfront II
Acrylic on canvas 2016
65×70 cm
Private collection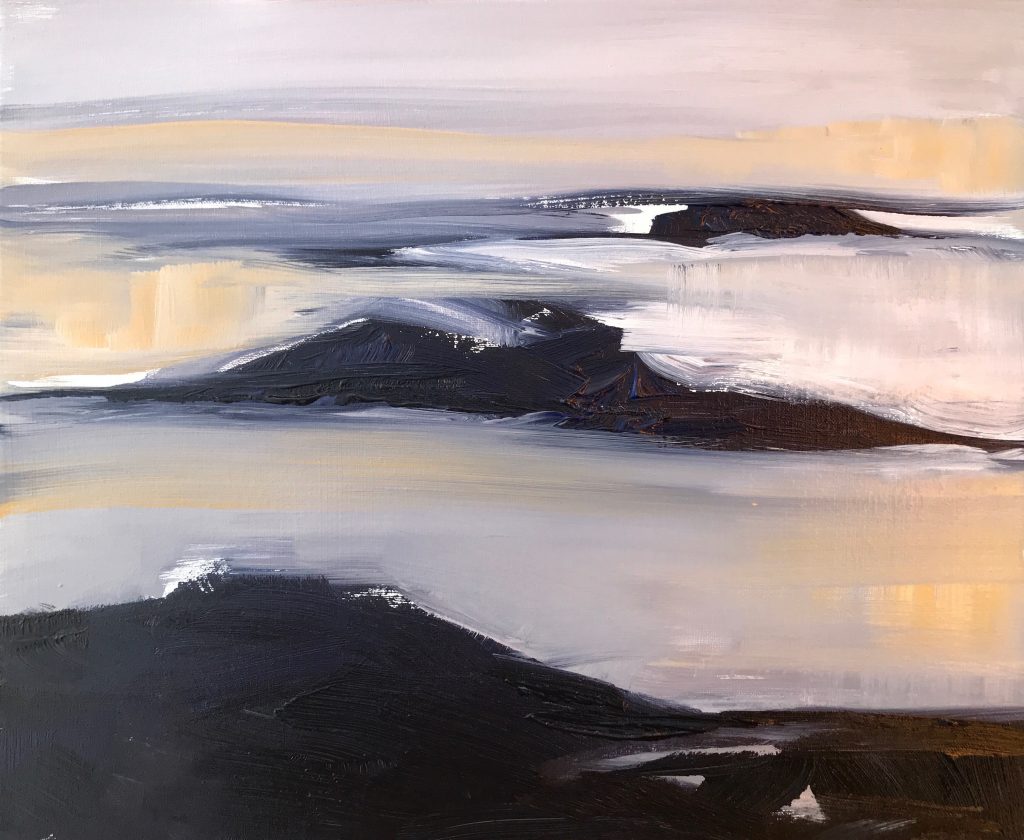 Sea of Clouds
Acrylic on canvas 2019
38×46 cm
3 000 SEK
When I climb up along the mountainside, I can't see anything than the wall of rock in front of me. I sense there are other mountain tops around me, but I have to keep focus at the immediate surroundings. The rock face, dark with glittering stones in… When the climb is done, I stand tall and pause. I look around in the new light, inhaling the fresh air. This is when I see the Sea of Clouds with its millions of other peaks of possibilities.