Belonging
Acrylic on linen 2021
38×46 cm
5 000 SEK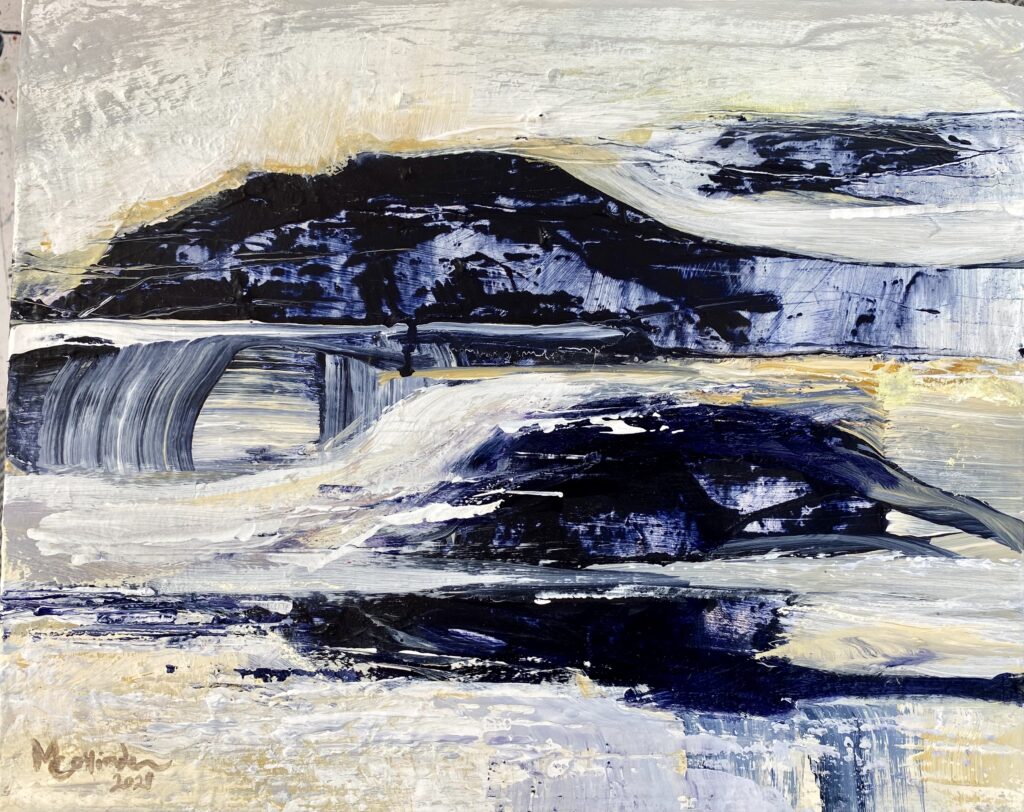 Falling Waters
Acrylic on linen 2021
38×46 cm
4 000 SEK
Falling waters II & III
Acrylic on linen 2021
34×41 cm
3 000 SEK each, works as a diptyche,
Pink Skies
Acrylic on canvas 2019
40×100 cm
10 000 SEK
Closing in on the lake above Tännforsen, Jämtland. One of the biggest waterfalls in Sweden. Felt the current take the rubber raft as we aimed for the river neck where we would lift the raft and carry it past the waterfall. Actually we sat down in it on the top of the hill and went on the green grass as on a giant slide along the waterfall.
Sápmi Waters III
Acrylic on linen 2021
65×81 cm cm
8 000 SEK
River
Acrylic on linen 2020 
34×41 cm
4 000 SEK
Archipelago
Acrylic on canvas 2019 
46×56 cm
6 000 SEK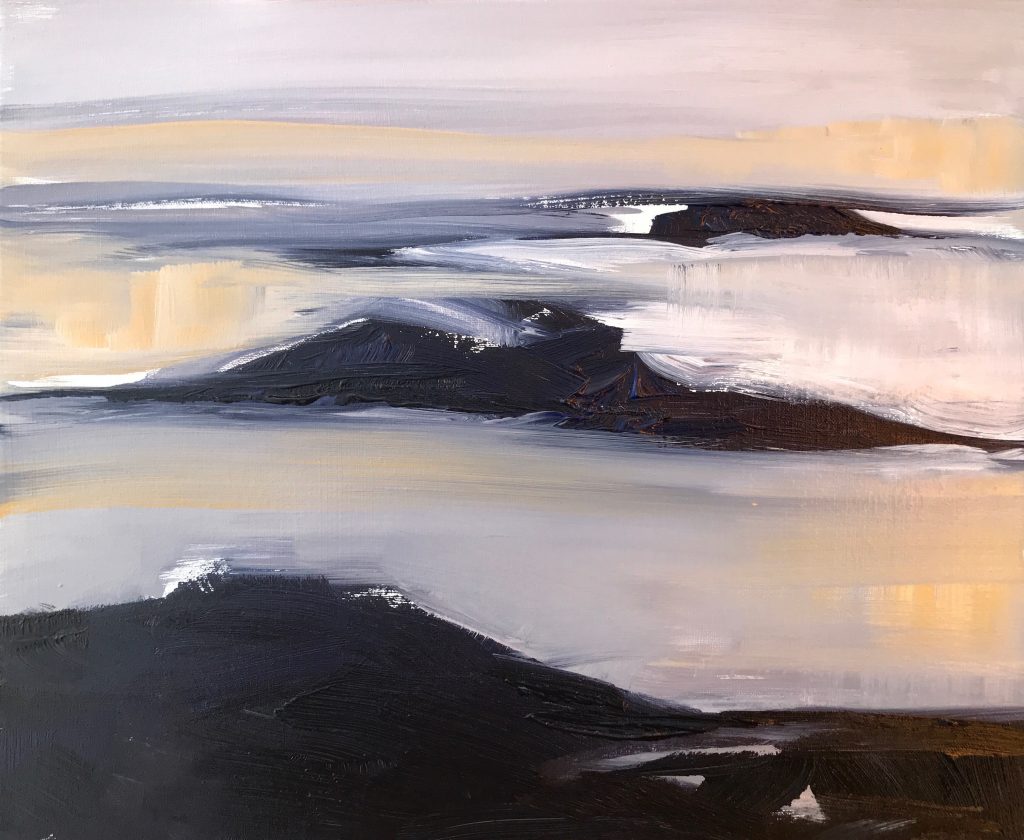 Sea of Clouds
Acrylic on canvas 2019
38×46 cm
3 000 SEK
When I climb up along the mountainside, I can't see anything than the wall of rock in front of me. I sense there are other mountain tops around me, but I have to keep focus at the immediate surroundings. The rock face, dark with glittering stones in… When the climb is done, I stand tall and pause. I look around in the new light, inhaling the fresh air. This is when I see the Sea of Clouds with its millions of other peaks of possibilities.