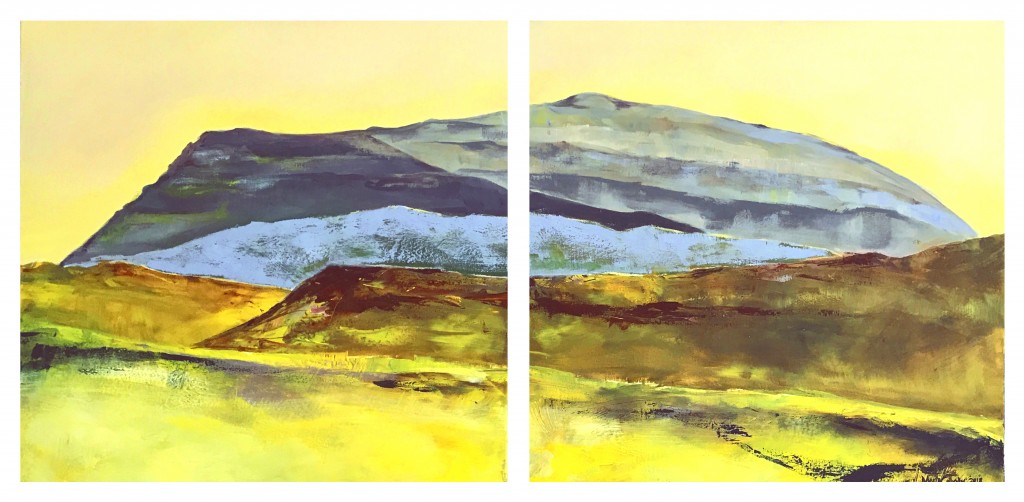 Queen Maeve's Mountain
Diptyche, acrylic on canvas 2019
80×80 cm each
Price 38 000 SEK

In Sligo, Ireland May 2018 I found myself literally climbing into my dream. In 1986 I dreamed that I climbed a lush, green mountain with rabbits jumping and butterflies fluttering all over the scenery. It was a female mountain. Jumping around in the blueberry bushes and heather, I realised that I should leave the man I was living with at the time who loved the ice-cold, hard Alpes and had no place for the feminine energies. And so I did.
Now I found myself standing in the middle of my dreamscape from 1986. Rabbits jumping, butterflies and bumble bees fluttering around and the ground covered in heather and blueberry bushes. This time together with my partner at that time, Zeto, a warm, loving and spiritual musician who I met at Tara Hill in Ireland. He impersonated much of that which I missed in my previous relationships. The feminine qualities were also strong in him, as the masculine.
We started to jump around in the bushes and we found more amazing signs through the scenery during our walk to the cairn at the top. He had painted a painting one year before with the exact scenery that we met when walking up the last part to the cairn, with him and me sitting in a stone circle overlooking the sea and mountains behind Maeve's Mountain. He sent it to me same night we met at Tara. He shouted: "I see the stone circle!" and ran off in the heather. Sitting there together, we made a beautiful ceremony, recognising each other from many lives.
Queen Maeve who gave name to the mountain at Knocknarea in Sligo, was a strong celtic queen from old. I feel the kinship to her strongly. Integrated feminine and masculine energy.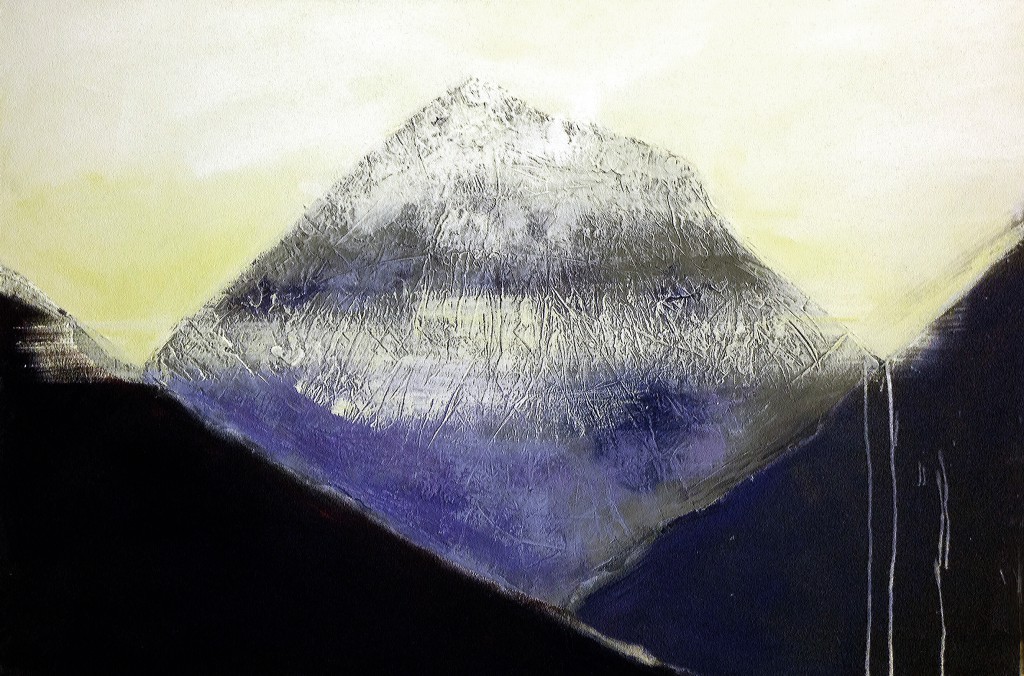 Mount Kailash
Acrylic and acrylic paste on canvas 2013
100×150 cm
Private Collection
Malqata, Luxor
Acrylic on canvas 2019
46×55 cm
6 000 SEK
In the desert dunes just outside the west side of Luxor, I found myself at Malqata just when darkness fell. The palace where the 18th dynasty lived around 1300 BC before creating the city of Tell el Amarna in the east. The silence almost hurt my ears, just some donkeys neighing and birds singing from the outskirts of the farmer village. You could see the faraway lights from the Hatshepsut temple and Valley of the Queens at Meretseger, the mountain west of Luxor. Nothing is left of Malqata Palace but some small walls and some jewellery found in the sand… And the memories stored in the place…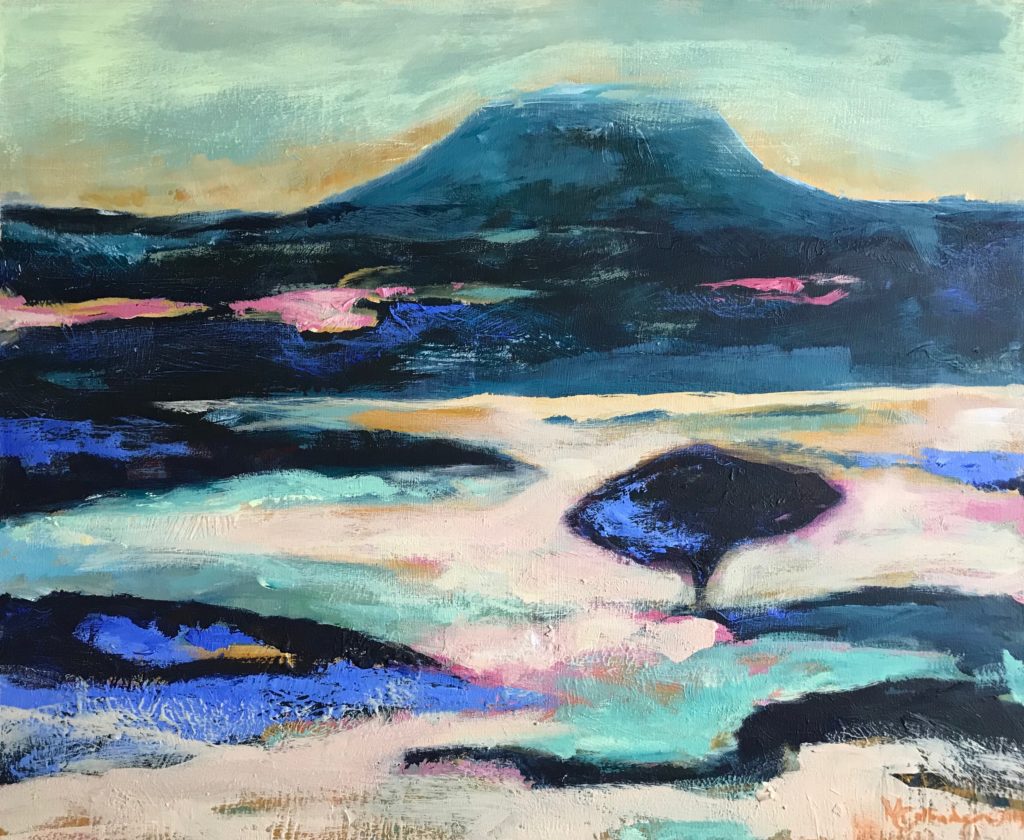 Plains of Kilimanjaro
Acrylic on canvas 2019
60×72 cm
9 000 SEK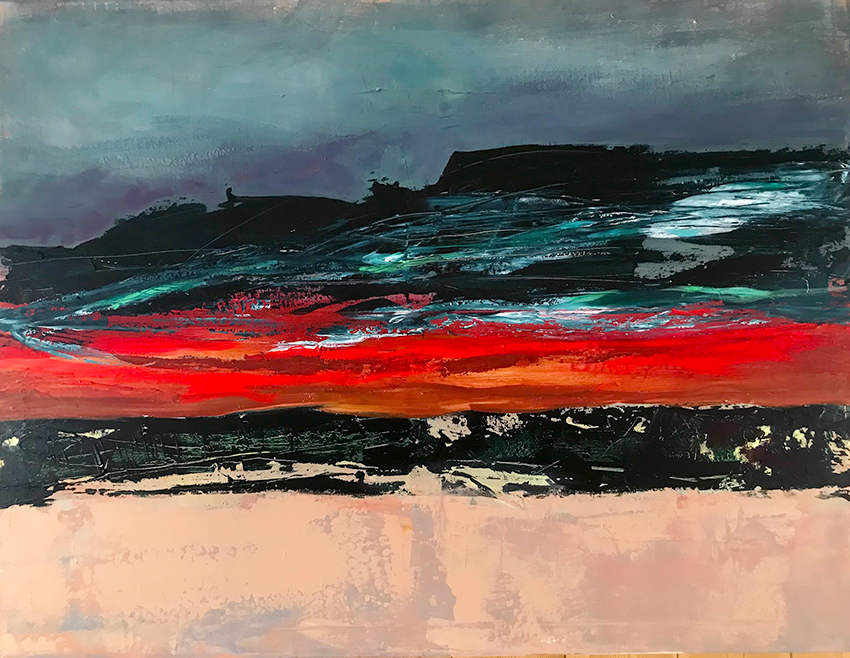 Red River
Acrylic on canvas 2020
89×116 cm
18 000 SEK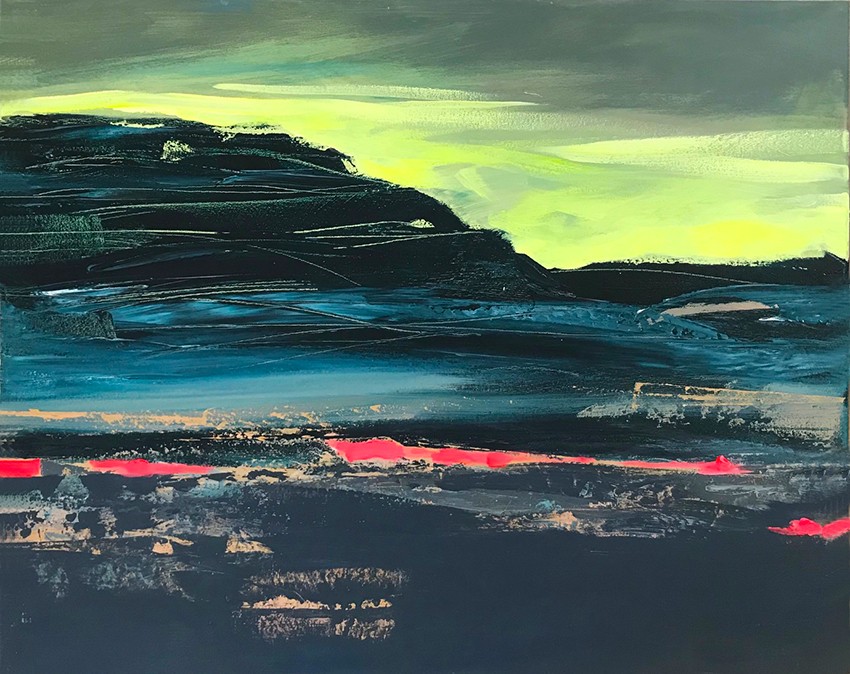 Passing Through
Acrylic on canvas 2017
60×80 cm
12 000 SEK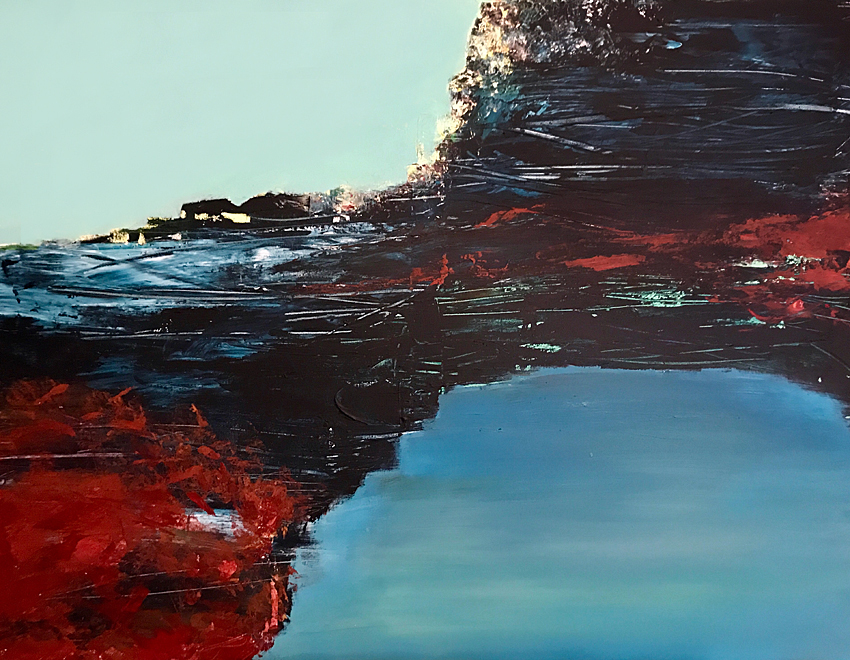 Meditation Pool
Acrylic on canvas 2017
89×116 cm
18 000 SEK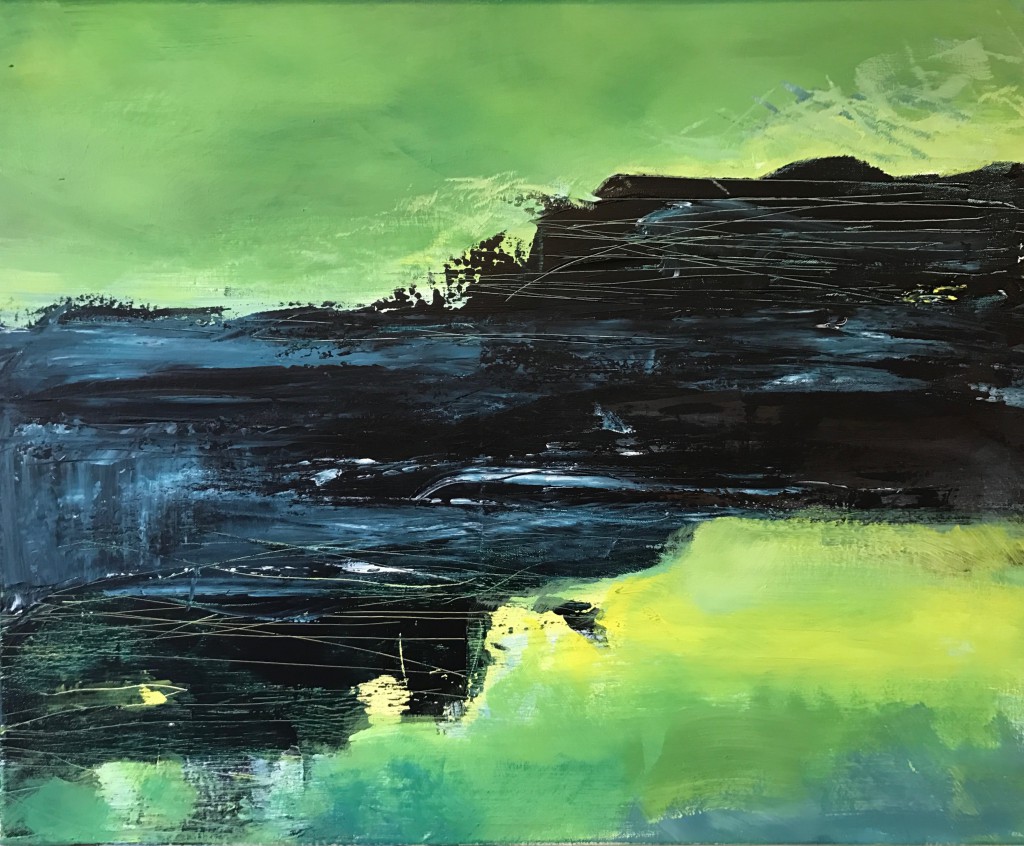 Hovs Hallar
Acrylic on canvas 2017
60×80 cm
12 000 SEK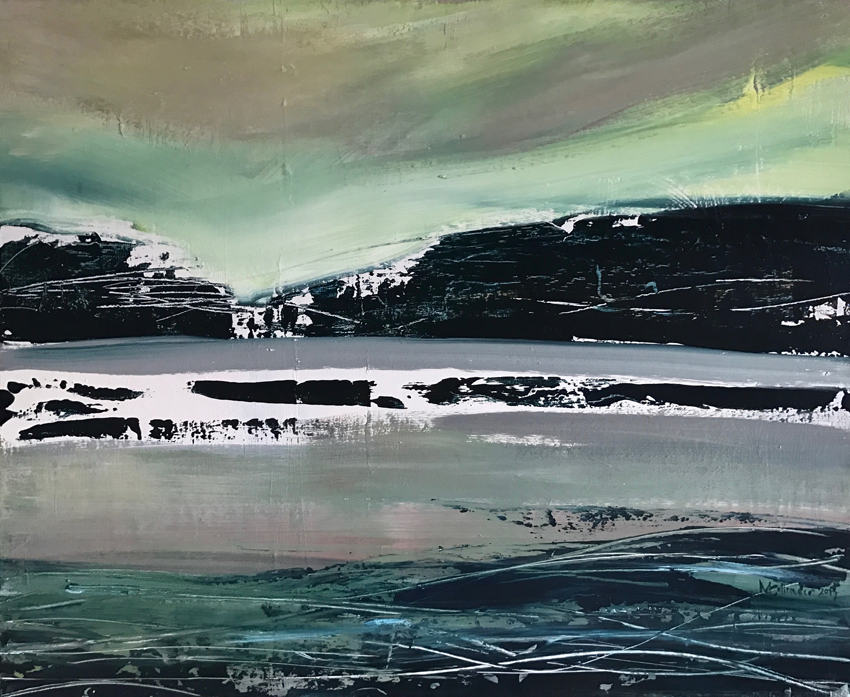 Evening on the Nile
Acrylic on canvas 2017
62×70 cm
12 000 SEK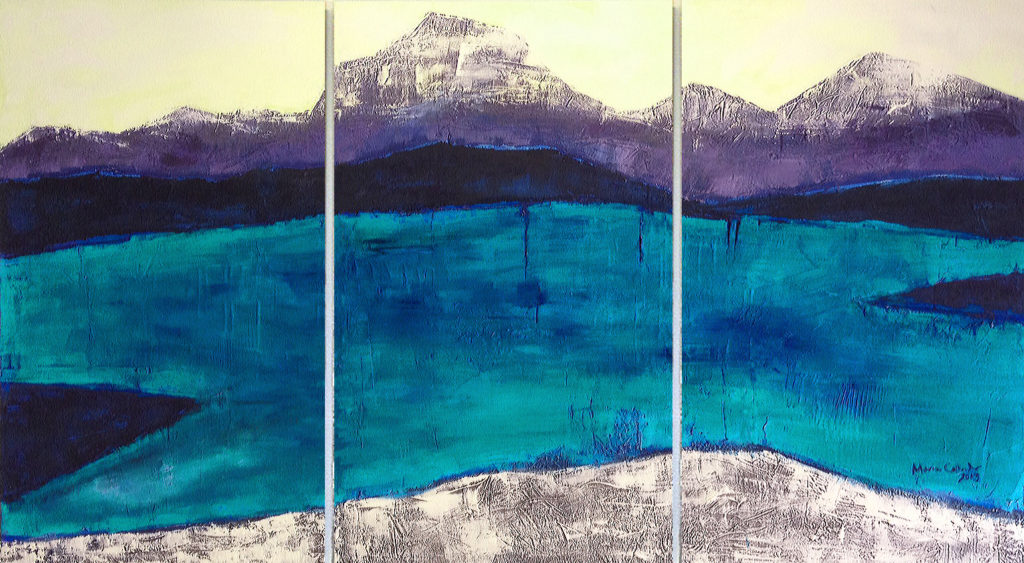 Lake Mansarovar
Diptyk, acrylic on MDF board 2015
270 x 1,20 cm
42 000 SEK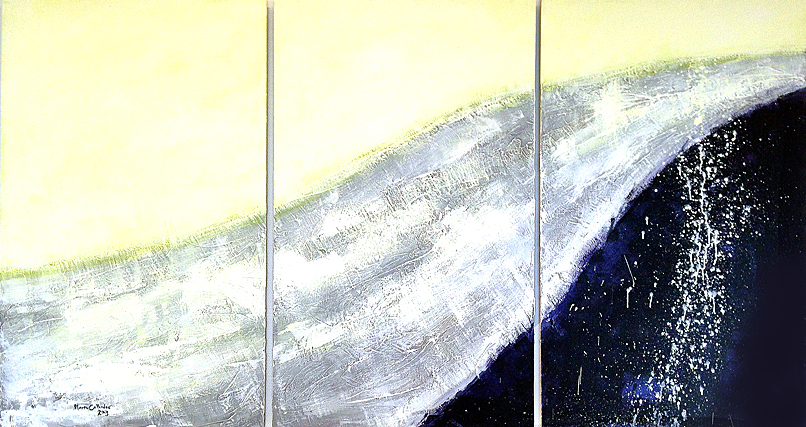 Flow
Diptyk, acrylic on MDF board 2015
270 x 1,20 cm
42 000 SEK