11th of August: When I just have some calm time at home, at the moment the landscapes are just floating out from me. Depicting family I think. The extended feeling of family. Archipelagos at the moment, interconnectedness between islands…
Makes me think of an experience from this summer: We swam out to a little island in the archipelago of Karlskrona. Once on the top. on the other side, there were so many more we couldn't see when on the first one. The feeling of how to swim on to the next island and just keep going, was the feeling of how we move from one place, just throwing ourselves into the mystery of existence. Ending up somewhere where the flow takes us where we never could have imagined ourselves from the first place.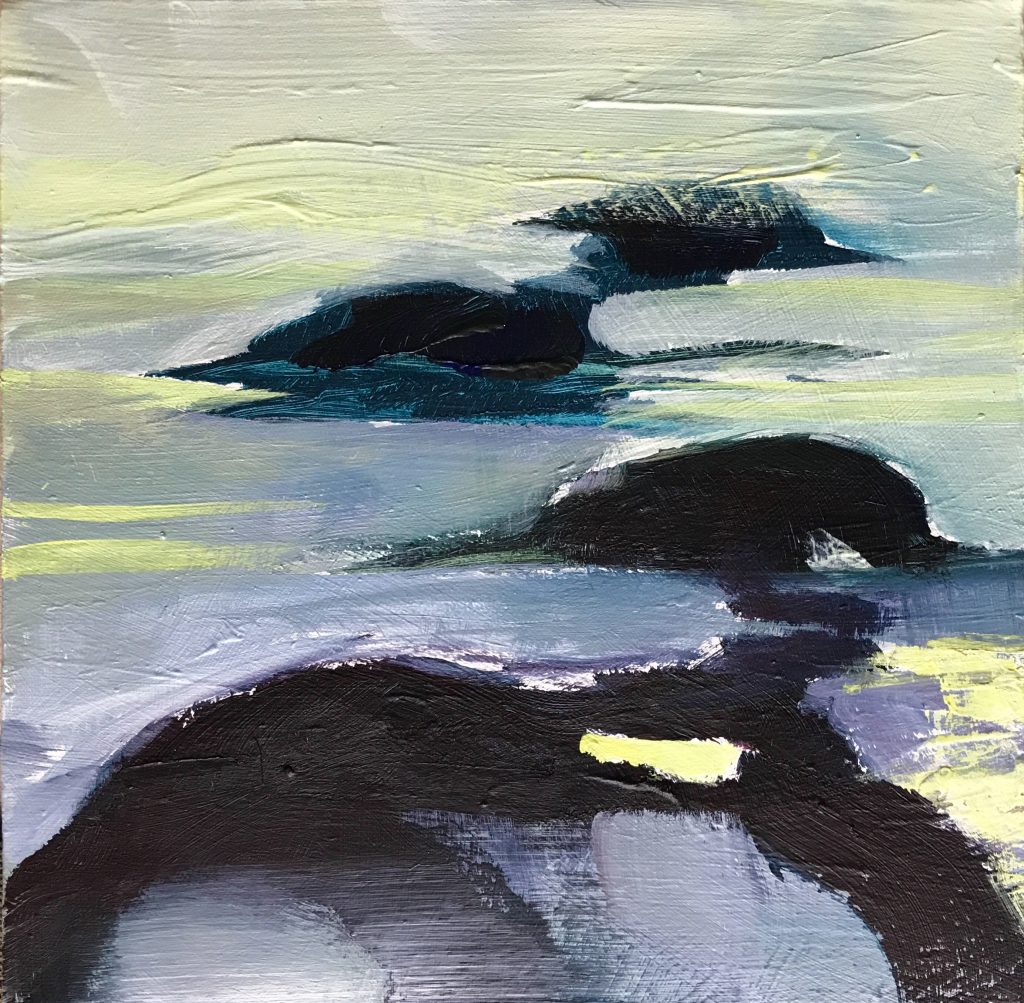 Songs from an archipelago, E minor
Acrylic on canvas 2019
30×30 cm cm
3 000 SEK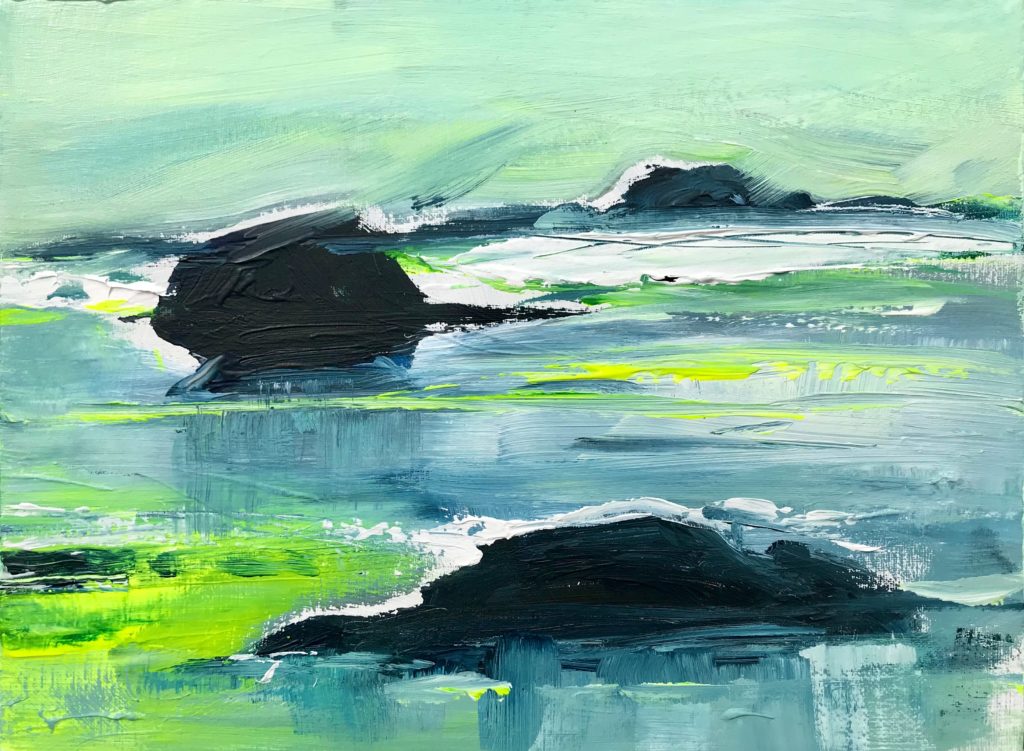 Summer Islands II
Acrylic on canvas
30×40 cm
3 800 SEK
Summer Islands
Acrylic on canvas
34×41 cm
4 000 SEK
September and summer's voice hasn't fallen silent yet… A sweet tune she is singing while deep Autumn waits behind the curtains.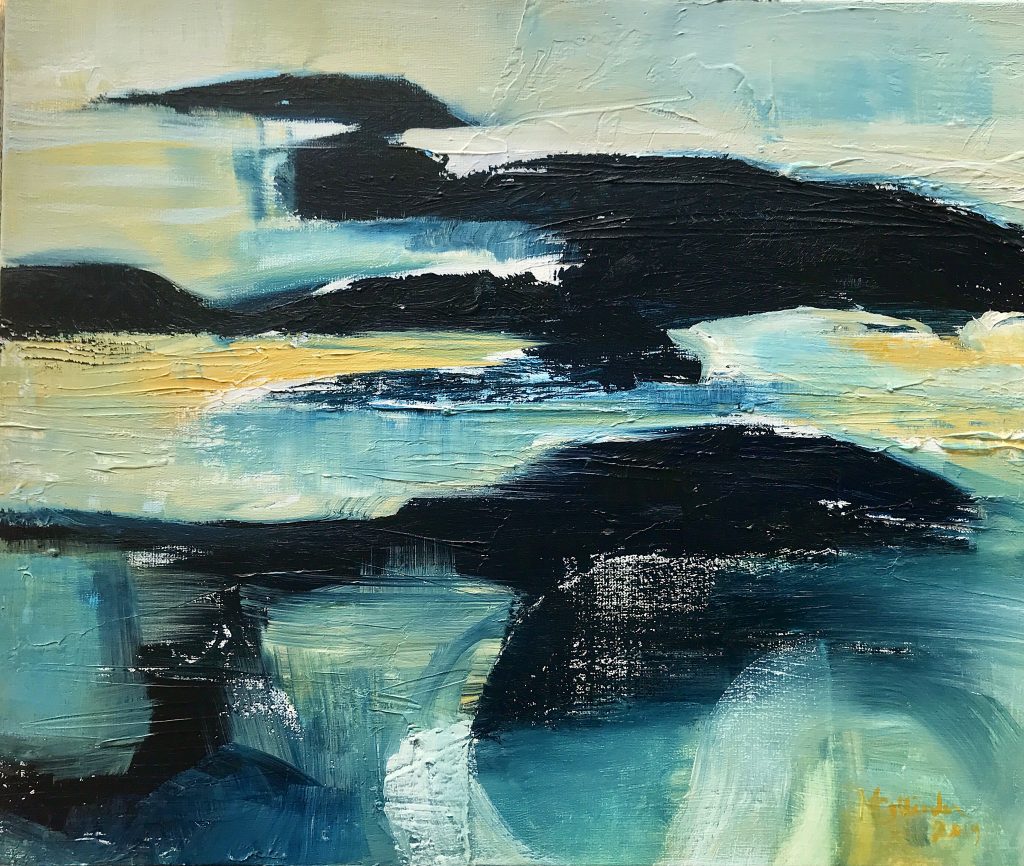 Archipelago
Acrylic on canvas 2019
46×56 cm
8 000 SEK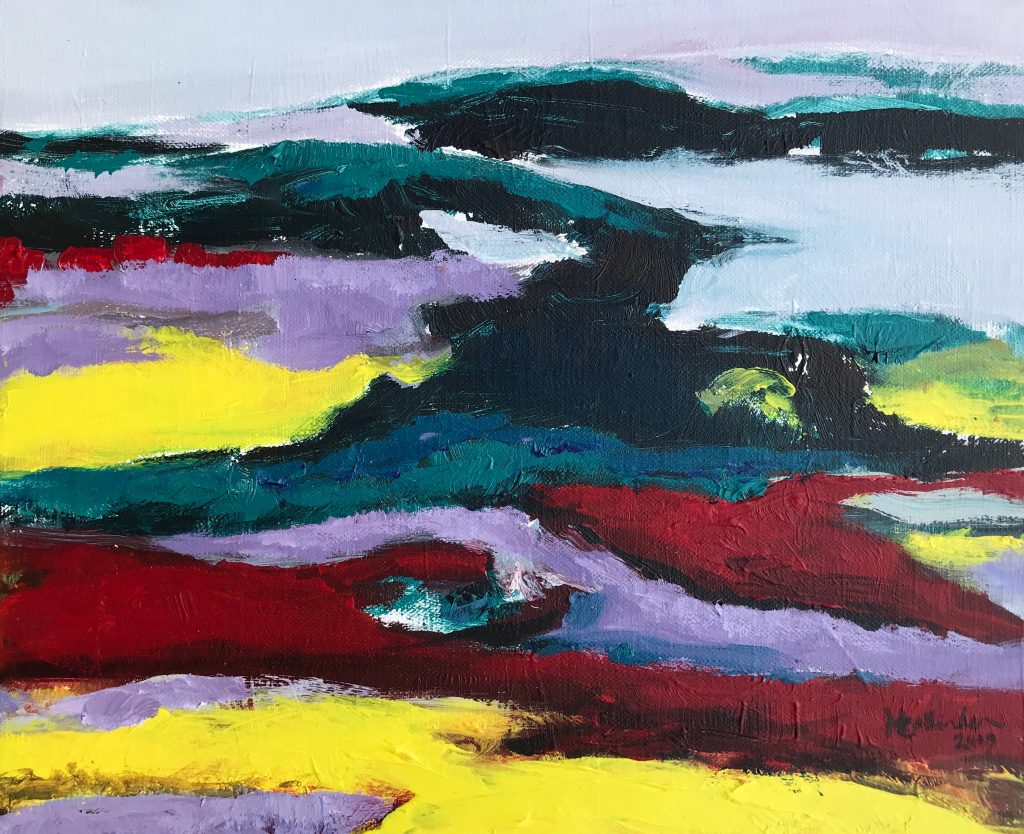 Songs from an archipelago, F major
Acrylic on canvas 2019
38×46 cm cm
4 000 SEK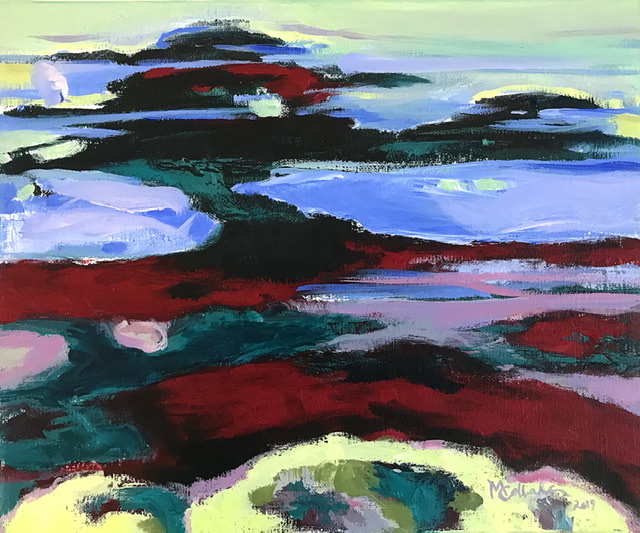 Songs from an archipelago, G major
Acrylic on canvas 2019
38×46 cm cm
4 000 SEK
Sensing the rhythm, as in a calm jazz piece, when looking out over the swedish archipelago. As the tones have their counterparts in the chakra colours, this painting vibrates in G major. G-C-E. G being light blue as the throat chakra, C red as the root chakra and E vibrant yellow…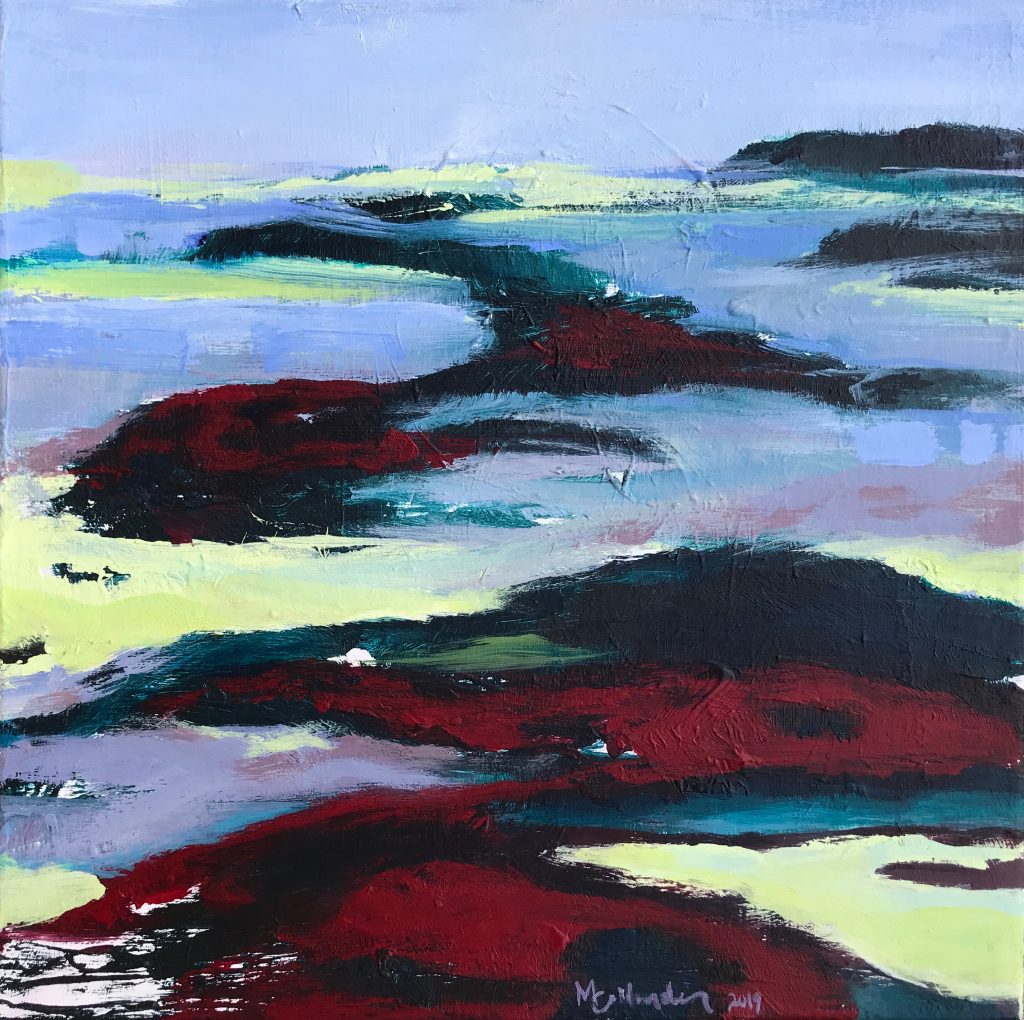 Songs from an archipelago, G major II
Acrylic on canvas 2019
40×40 cm cm
4 000 SEK
Sensing the rhythm, as in a calm jazz piece, when looking out over the swedish archipelago. As the tones have their counterparts in the chakra colours, this painting vibrates in G major. G-C-E. G being light blue as the throat chakra, C red as the root chakra and E vibrant yellow…
Archipelago III
Acrylic on canvas 2019
30×40 cm
3 000 SEK