O snail
Climb Mount Fuji,
But slowly, slowly!
Kobayashi Issa
The japanese adventure is about to unravel its form in beginning of September 2020… Together with my french friend Butoh dancer Syv Bruzeau, living in Hokkaido, the northern island of Japan, I am leading you into the japanese mystery of enchanted forests, ancient temples, hot springs and deepening rituals.

Through painting, dancing and chanting our way through Japan we are reconnecting with memories from our past in order to free our life mission and become more of who we truly are.

We are focusing on Kyoto for 2 nights and then heading to the Aomori district in the northern island of Honshu with its temples, mountains, forests and hot magical water springs, onsen.
The ones you will travel with: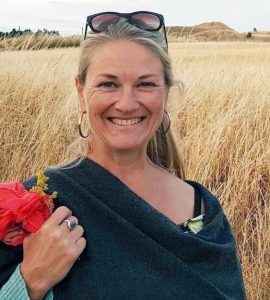 Maria: As a young woman, I studied Zen and its expressions in art, music and poetry like the haiku above by the classical master Kobayashi Issa. I then realized it had to be lived, not studied. My thesis never saw the daylight, but a lot of paintings, music and poetry did. I made Art and Spirituality my life's work in all its different aspects. For me connecting with this islands will truly be a Magical Mystery Tour… Read more about me here: About.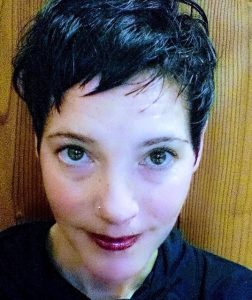 Syv Bruzeau is a laughing dancing pixie fairy who will make your spirit sing. She is a skilled butoh dancer, writing poetry and doing painting as well, a true nature mystica, facilitating retreats and workshops in different places in the world. Her three most important words: Love. Laughter. Nature. Here in her own words.
Syv: My name is Syv. I am a butoh dancer, a poet, a tree spirit, a wanderer, a pixie.I have been studying and performing Butoh since 2010 and this unique art form has become a support for reflection and transformation. I draw inspiration from Nature, introspective practices, and the experience of pain. A few years ago I had cancer and fibromyalgia, and these experiences have shaped who I am now. My work in butoh as well as my life are a process of remembering, of telling personal and universal stories, of healing and coming back to what is essential. From restaurants owner in south-east Asia, to butoh dancer, business owner in Hokkaido or retreats organiser, and so many twists and wanderings in between, life reveals itself being full of surprises and learning. I now live in Hokkaido, the most northern part of Japan, between mountains, lakes and sea.
See a short documentary by Yana Yakimova about Syv here:
Preliminary Itinerary:
9 nights and 10 days.
Fly to Osaka Airport. Meet up with us and the group and transfer to Kyoto.

Kyoto
2 nights & 2 days.

Visits to Kinkakuji Temple or the Golden Pavilion Temple, an Unesco World Heritage Site
Ryoanji Temple, another popular Kyoto must-see site for its spectacular rock garden
Kiyomizu Temple and its vast wooden terrace overlooking the beautiful city
Saihoji Temple or Kokedera, which means Moss Temple, referring to the temple garden's estimated 120 different varieties of moss. Kokedera offers the unique opportunity for visitors to participate in some of the temple's religious activities: kito and shakyo (the chanting and copying of Buddhist scriptures)

Aomori
Aomori is the northernmost prefecture on the main island of Japan, Honshu. Relatively unexplored, Aomori can be called a hidden gem. The nature is plentiful with very powerful energy forest, caldera lakes, gorges and mountains… and bears. We will focus our trip on the Hakkoda Mountain in Towada Hachimantai National Park & Shimokita Peninsula. Onsen means hot spring in Japanese and the symbol is ♨. The different hot springs are all amazing and magical, combined with guest houses. We will stay at different onsen during our visit to Aomori and enjoy all the different baths, and the quiet and peaceful surroundings.

Flight to Aomori from Osaka (4h30 hours) and drive to the onsen (about 1 hour)

Aoni Onsen
2 nights & 2 days
This onsen is definitely unique, nestled in the middle of nature. A remote hot spring with a ryokan (traditional Japanese inn) lit only by gas lantern. There are no TVs, fridges, or even electrical outlets in the guest rooms. You will be well and truly off the grid. There are four baths with differing characteristics, indoors and outdoors.

Drive to the next location through Towada Lake & Oirase Gorge

Oirase Gorge is a meandering, cascading route and river that stretch for 14 kilometers. We will hike or drive along all or part of it. The scenery is pretty magical with the clear water surrounded by the forest, like a liquid poetry in motion. This gorge is gorgeous, so tranquil and serene. An enchanted spot. Very beautiful with the autumn leaves when doing our Forest Bathing.

Tsuta or Sukayu or Yachi Onsen 2 nights & 2 days in beautiful forest or mountaineous surroundings

Drive to Osore San & Bodai-ji Temple (3 to 4 hours)

Osore San & Bodai-ji Temple
2 nights & 2 days

Mount Osore is located in the Yagen Valley in Shimokita Peninsula. Bodaiji Temple was founded there in 862. The temple is situated in the caldera of an active volcano and is believed to be the entrance to the underworld and hell. The beautiful craterlake is evocative of the Buddhist Paradise while the smell of sulphur is said to provoke images of hell. The temple (honouring Jizō Bosatsu, protector of children) is visited by people who mourn lost children or who want to commune with the dead.
There is also two onsen baths filled with the sacred hot spring waters of the area, of a surprising green colour. A unique feature of Bodai-ji is the presence of mediums known as itako who claim to summon the souls of the dead and deliver messages in their voices. These mediums were traditionally blind and had to receive extensive spiritual training and purification rituals; however, in modern times their number has dwindled and not all are blind.
Mount Osorezanis is ranked (along with Koyasan) as one of Japan's three most sacred places.
Here we will enjoy a temple stay, vegetarian temple food, meditation, ancient temples, forest bathing, butoh and onsen together.
This place indeed could look like heaven or hell. The atmosphere is quite particular to say the least. It is quite special to stay at the temple overnight. On the way there, Syv once saw two wild bears, peacefully sitting in the middle of the road. A blessing to admire these big furry animals in their natural environment.

Drive to Aomori airport and flight to Tokyo/Osaka. Trasfer to Koya San

Koya San
one night
Mount Koya is the center of Shingon Buddhism, one of the holiest places in Japan. Shingon is an important Buddhist sect which was introduced to Japan in 805 by Kobo Daishi, one of Japan's most significant religious figures. Koyasan is one of the best places to experience an overnight stay at a temple lodging where we will get a taste of a monk's lifestyle, eating vegetarian temple cuisine and attending the morning prayers.

Transfer to Osaka and flight home

9 full days + 1 day to go back to the airport, totally 10 days
This journey will take place in beginning of September 2020, dates are coming soon. If you feel drawn to this sacred journey with dancing, painting and visiting sacred places and temples, please contact me for more details.
We promise you an unforgettable experience. Join us on this joyful remembrance journey!
A taste of Japan in pictures: